Cryptocurrency Exchange Development Company to Help You Usher in the Web 3.0 Age
Today's top financial trend is cryptocurrency. By moving away from bank-controlled centralized currencies like dollars, euros, rupees, etc., and towards a decentralized peer-to-peer system, this digital money symbolizes a paradigm change. Anyone wishing to purchase, sell, trade, or deal with NFTs, as well as cryptocurrencies like Bitcoin, Ethereum, Litecoin, Dash, and others, must do so through a cryptocurrency exchange. Contact us to speak. Our development services for cryptocurrency exchanges may guarantee that your platform succeeds in a relentless market with fierce competition without any effort.
Our Cryptocurrency Exchange Development
Services
Through its committed workforce, Codezeros has been enabling a whole new manner of bitcoin trading solutions with an unmatched vision and outstanding market performance. Our team is well-versed in the fundamental concepts behind creating risk-free and effective cryptocurrency exchange platforms.
Centralized Exchange Development
We can help with the creation of centralized exchanges so that your users may trade cryptocurrencies through a platform that is governed by a centralized authority. The central authority in this scenario is a business or an intermediary that serves as a governing body between a buyer and a seller and generates revenue from sales and commission fees.
Decentralized Exchange Development
A Decentralised Exchange (DEX) that is a scalable, secure, and genuinely peer-to-peer platform that does not rely on a third party to facilitate transactions can be built with the aid of Codezeros. We are a well-known exchange development company that has collaborated with international business titans and is knowledgeable about the specifics of DEX.
P2P Exchange Development
Our incredibly cohesive teams match development procedures with your objectives to create a trustworthy P2P exchange ecosystem. We use a technology-neutral methodology and our in-depth topic expertise to combine to create a cogent roadmap that guides the creation of your P2P exchange platform and shortens time-to-market.
Derivatives Exchange Development
A cryptocurrency derivative is a financial contract between two parties that is automated and is based on the price of an asset at a specific future date. As a well-known smart contract creation company, Codezeros provides outstanding derivatives exchange development services that ensure traders will have newer investment avenues.
Non-Fungible Token Exchange Development
Users can exchange NFTs from many verticals thanks to NFT Exchange Development's facilitation of the development of the NFT exchange platform. Custom NFT trading systems can be created on a variety of blockchain networks, including Ethereum, Solana, Cardano, Avalanche, Polygon, etc., thanks to Codezeros' competence in Web 3.0 programming.
Hybrid Exchange Development
With high liquidity and quick transactions of centralized exchanges and anonymity and protection of decentralized exchanges, the hybrid exchange combines the benefits of both centralized and decentralized exchanges. Due to these advantages, hybrid exchanges are becoming more and more popular among traders and companies looking to start a cryptocurrency exchange.
Our exchange development
process
Utilize our elite cryptocurrency exchange development services with cutting-edge trading features, built using the following process.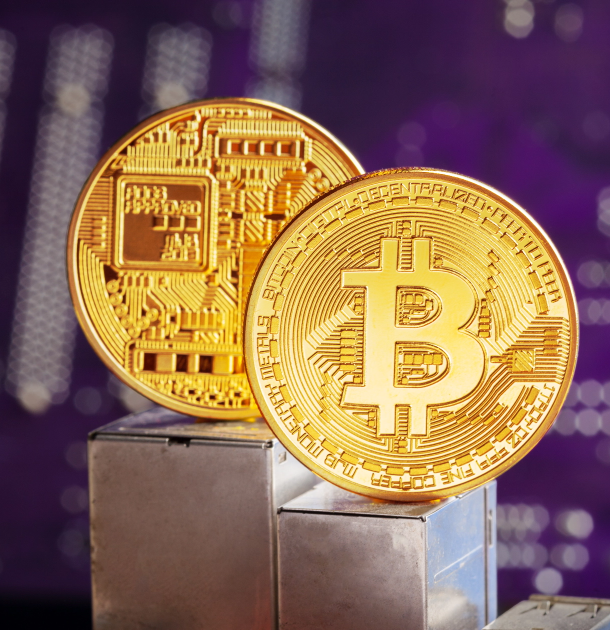 Consultation and ideation

Codezeros can help better disseminate your company's Web 3.0 goals. We begin by assisting your company in creating a clear plan for navigating the development journey.

We support the development of the technological infrastructure for crypto exchanges by evaluating, blueprinting, implementing, and then deploying the bespoken-conceived design.

On the selected platform, we can develop and structure an exchange solution while taking important factors like UI/UX, security, smart contracts, and legal laws into account.

Codezeros assists your business with continuous integration & delivery automation, deployment of source code updates to remote servers, smart contract deployment, server configuration management, etc.
Security aspects for developing an exchange
Security comes first with blockchain. Fraud is not feasible anymore.
Dedicated and technically sound team
Our blockchain developers, or architects as we call them are curated from the industry, having complete expertise in their responsibilities. This makes any project wholesome with every member contributing in a unique manner.
Complete grievance redressal
The partner relationship does not end with the deployment of the project. We provide 24/7 support even after the launch to make sure it is a smooth transition for you. Our exchange development services don't end at delivery.
Our contingency plans have contingency plans so that there is absolutely no scope of failure. This goes even for the project where the admin and user security are kept at the top of the hierarchy.
Why choose us for exchange development services?
Our cryptocurrency exchange development services give you the know-how and resources you need to create a dependable, scalable exchange platform where customers can buy, sell, or trade cryptocurrencies.
We only use blockchain technologies in our work. We specialize in doing one thing really well and that is dynamic crypto exchange development.
Highly-qualified resources
We have a large talent pool of professionals who can assist you with honing your product, recommending the optimal technological strategy, and even assisting with community and campaign setup.
We supply specially-made cryptocurrency exchanges that are appropriate for your intended market. The seamless and expedited development and deployment are ensured by a clear plan.
To enable you to concentrate on your development, we offer broad post-delivery services. Even after the product is launched, we continue to provide support.
The most common questions
Got questions about our cryptocurrency exchange development services? Allow us to assist in clarifying your doubts.