Expedite your Digital
journey with our
NFT Development Services
Planning NFTs for business? Let our blockchain wizards bring your idea to life with NFT creation, distribution, and monetization services.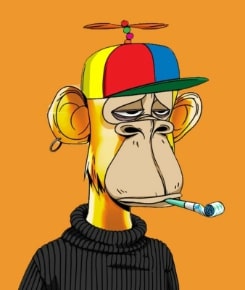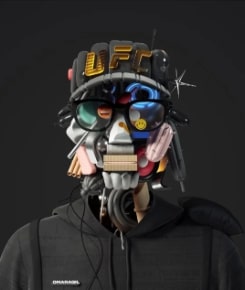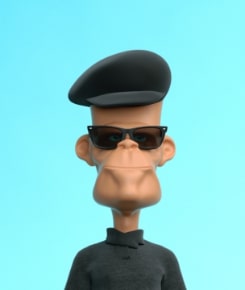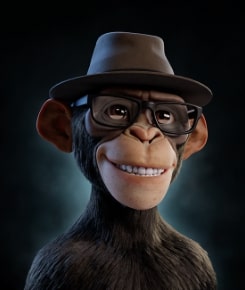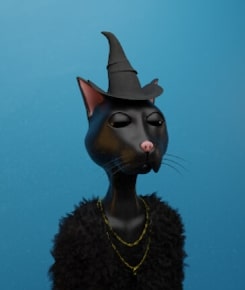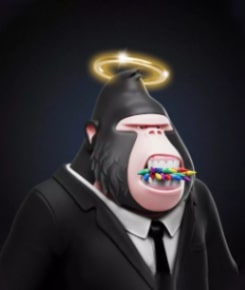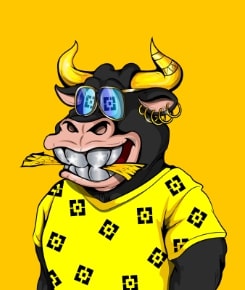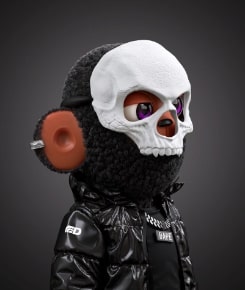 Launch your NFT Now. Discuss your project with us.
Thank you!
Your submission has been received.




































Unleash the Potential of NFTs with our Development Services
Codezeros' NFT development services offer a glimpse into the future of asset ownership. With our cutting-edge technology and custom solutions, you can unlock new possibilities for tokenizing assets and trading them in a decentralized manner.

DeFi and NFT
Development

NFT Exchange
Platform Development

NFT Community
Platform Development

NFT Marketplace
Development Services

NFT Games
Development

NFT Art
Tokenization

NFT Art
Marketing

Crypto Collectibles
Development
What Makes Non-fungible Tokens So Special?
NFTs are creating serious business opportunities in the digital world for everyone from creators to investors. Here's why NFTs can prove to be solid ROI-generating investments.

Digital Scarcity
The ownership of NFTs is recorded using blockchain networks which makes them digitally scarce. They only belong to their verifiable owner and can't be generally purchased.

Uniqueness
Each NFT is unique in itself and can't be replicated. Assets converted into NFTs literally become one unique copy in the entire world.

Indivisibility
NFTs retain their quantity as a whole. An NFT can't be divided into smaller fragments for trading or monetization purposes.

Transferable
NFTs are readily tradable and can be listed on blockchain-based marketplaces for selling. Each NFT comes with its own value.

Trustworthy
Trust is a default characteristic of NFTs. As their metadata and rights are recorded on blockchain, it's impossible to duplicate, destroy, or change an NFT, making them highly reliable.

Proven Ownership
Each NFT is backed by a high degree of trust as the ownership of an NFT asset can't be forged or falsified. One can easily verify who owns a particular NFT with blockchain ledger entries.
NFT Development Services For Popular Blockchain Networks
We as a NFT Development Company are equipped and experienced in developing NFTs as per the standards set by leading blockchain networks, giving you maximum coverage.
Ethereum
Ethereum was launched in 2013 as an open-source blockchain network and currently has the second-largest market cap in the world of crypto networks. It can be used for publishing NFTs and verifying the ownership using Ethereum's open ledger.
Our Non-Fungible Token Development Services enable you to use Ethereum for creating NFTs that can be traded peer-to-peer without middleman fees. We take care of the entire process of converting digital assets into NFTs and deploying the same on the Ethereum blockchain for you.
BSC NFT Development
BSC or Binance Smart Chain is a blockchain network that powers the decentralized finance (DeFi) innovations of tomorrow. It's scalable, robust, and offers features for deploying dApps using its NFT development platform.
Our NFT Token Development Company makes it possible for you to host your NFTs on BSC. We offer services for building NFTs that meet the BSC requirements for factual ownership and dedicated deployment.
Solana NFT development
Solana is a leading competitor in the public blockchain industry, giving a heads-on contest to Ethereum for smart contract development. Founded in 2017, Solana boasts high-speed transactions for a variety of blockchain-based activities.
Our Non-Fungible Token Development Services offer the right engineering talent you would need to publish your NFTs on Solana. It can be used for distributing and commoditizing assets with extreme accuracy. Our developers ensure you gain full value from your Solana investments.
Polygon NFT Development
Polygon is a decentralized platform for building dApps with a relatively lower gas fee. It offers tools for developers to launch their dApps with better security and greater reliability. It currently processes more than 3 million transactions.
Our NFT Marketplace Development Company helps you reap the full benefits of Polygon with our dApp developers. You can generate NFTs, build marketplaces for NFT trading or infuse NFTs in your business use-cases with our talented team of blockchain experts.
Cardano NFT Development
Cardano was launched in 2015 as a blockchain that verifies transactions based on proof-of-stake. It has a high monetary value with a growing number of developers shifting to Cardano for new blockchain development. It's best used for P2P transaction enablement.
If you're looking to leverage Cardano for NFTs in your projects, we as a top NFT Token Development Company will kickstart your NFT journey. We are skilled in using Cardano blockchain for minting new NFTs and helping you build value through token trading.
Multi-chain NFT Marketplace

NFT Staking

NFT Launchpad

NFT Liquidity

Fractional Ownership
Smart Contract Audited NFT

NFT Lending

Bidding & Auction

IPFS NFT Storage

Lazy Minting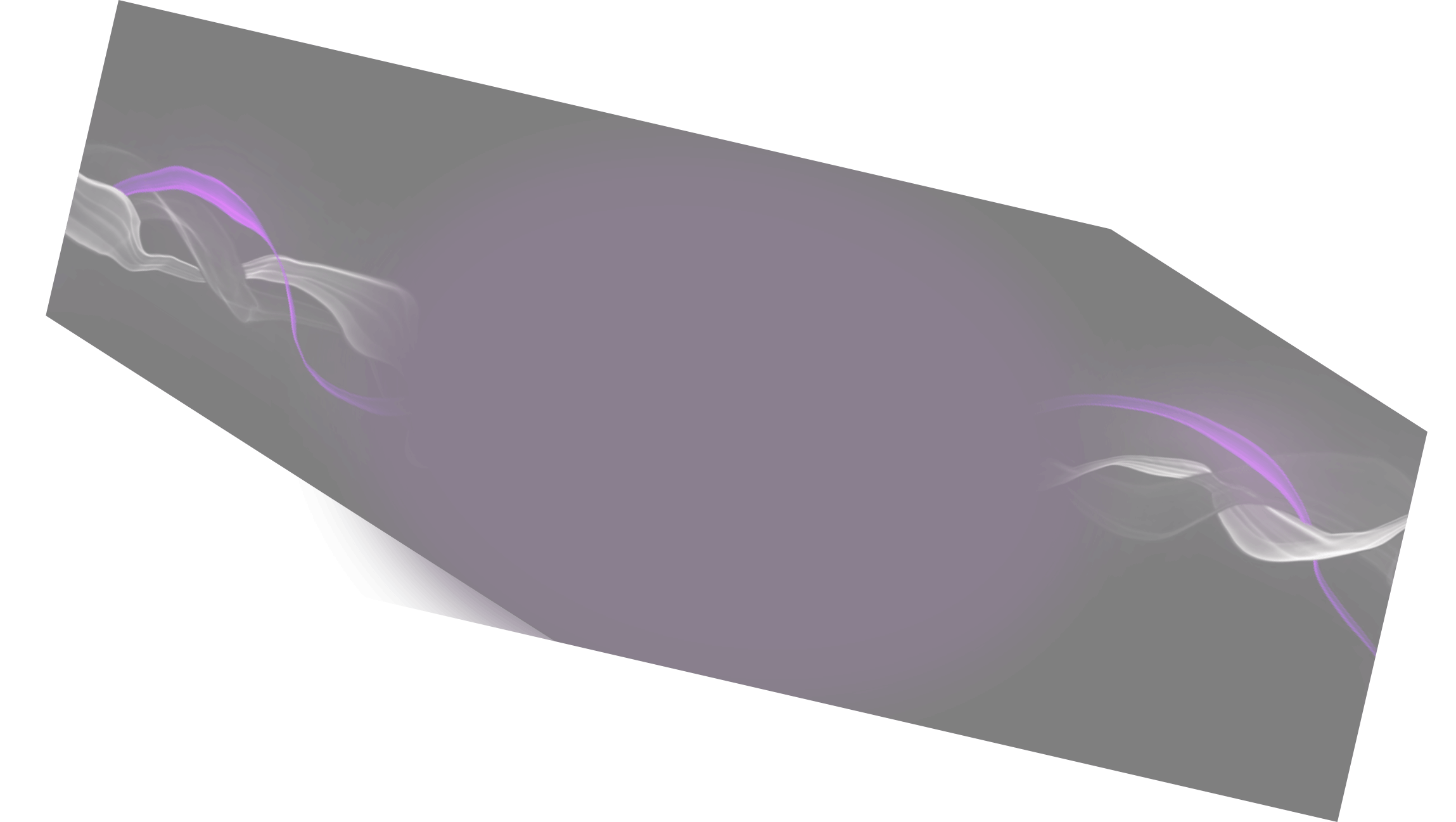 NFT Development Tech Stack
We deploy NFTs across the key technology providers across the industry. Our NFT tech stack future-proofs your project while making it technically refined.
Blockchain Platforms
Ethereum
Tezos
Binance
Solana
Polygon
Storage Platform
IPFS
Filecoin
MongoDB
CouchDB
NFT Standards
ERC-721
ERC-1155
FA2
dGoods
TRC-721
BEP-721
Front-End Frameworks
React
Next js
Vue.js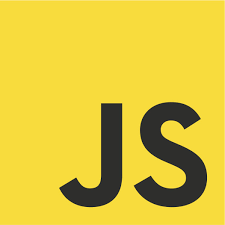 VanillaJs
Computer Technology
Solidity
Golang
C++
C
Python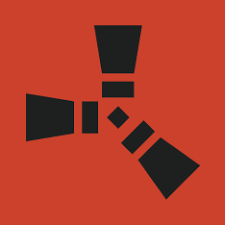 Rust
Cloud Platform
AWS
IBM Bluemix
ETH BAAS
Kaleido Insights
Benefits Of NFT Development
NFTs offer benefits in terms of value creation, proving ownership, and protecting digital assets for a number of business use-cases.
NFT Buyer Benefits
Gain and maintain ownership rights over the token
Collect and trade immutable NFTs
Make NFT sales at any price you want
Retain NFTs forever as they never expire
NFT Creator Benefits
Get Proof-of-Ownership for your assets
Decide upon the scarcity of the NFT and its trade value
Use your NFTs to earn royalties
Freely sell your NFTs in marketplaces or via P2P networks
Hire Our NFT Solution Providers
We're a team of blockchain techies who have developed expertise in creating business value using NFTs. Whether it's a dApp or converting assets into NFTs, we have the most reliable NFT solutions for you.
Our growing portfolio of NFT projects is flashy and full of fortune. Choose to be a part of our NFT initiatives and discuss your next big idea with us. Our NFT wizards are ready to make it a tech wonder before your eyes!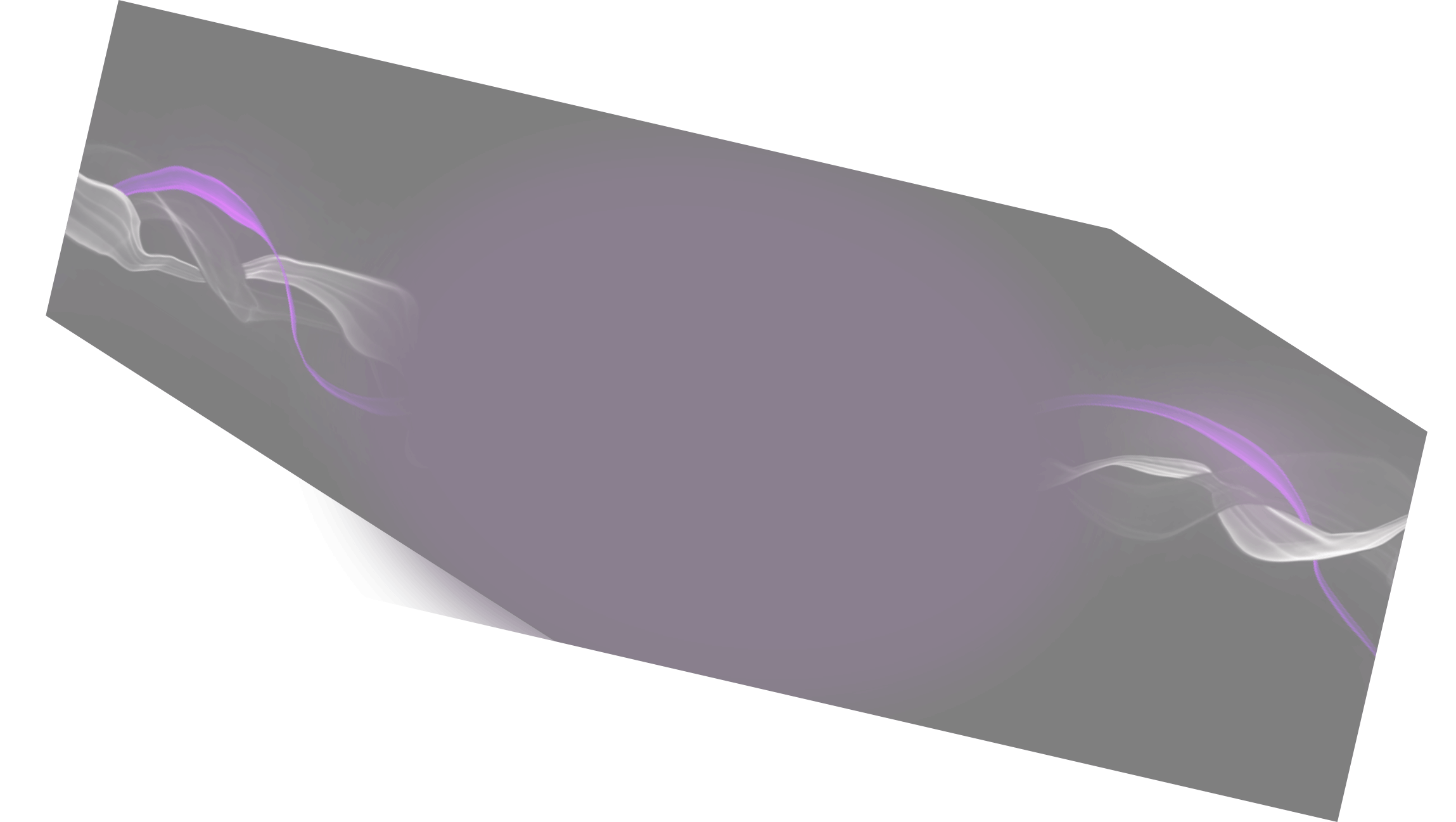 Why Codezeros for NFT Development?
Our dexterity makes us stand out with our portfolio of awesome mobile apps that we have delivered so far. Explore our work!
Blockchain Expertise
Our core expertise lies in designing and developing blockchain solutions. Our developers are trained in working with multiple chains such as Ethereum, Solana, Bitcoin, etc, to offer you relentless customizability.
Innovative Team
Innovation is our bread and butter. We differentiate ourselves on the basis of unique and thoughtful ideas that go into the development of our NFT projects. We thrive by setting our clients apart from the crowd as we foster a culture of innovation.
Modern Stack Development
We utilize some of the latest tech tools such as Solidity, Hyperledger, and more, to power all our NFT projects. We ensure that your solution comes with a technical edge necessary for dominating markets and keeping you ahead of trailing competition.
Customer Centricity
We're customer obsessed! Our mission is to offer NFT development services that can duly and fruitfully meet our customer goals. May it be creating NFTs for trade or setting up an NFT platform, we ensure that your idea is accurately materialized into a profitable product.
Use Cases for NFTs
The NFT industry is rapidly growing, adding new and innovative use cases every day. At Codezeroes, we completely understand the uniqueness of your business model and technical needs, which prompts us to build a highly dedicated solution.
You can use NFTs for enabling commerce, building IP assets, or giving users the agility to create their own NFTs. We have identified some popular use-cases for NFTs as per our Non-Fungible Token Development Services.
01.
Games
Gamers can convert their in-game assets such as swords, shields, and armors into NFTs that can be transferred to other gamers for value.
02.
Art
NFTs are one of the smartest and most secure copyrighting mechanisms for artists. They can protect their intellectual properties by creating NFTs for their art assets.
03.
Music
Music makers and professionals can now prove ownership of their work using NFTs. This helps them fight piracy and uphold the value of their original compositions in the fair-trade marketplaces.
04.
Sports
Sports fans can now generate immense value from their collectibles by trading them as NFTs. Old gloves, signatures, playing cards - each sports memorabilia can be given a unique proposition in the NFT world.
05.
Real Estate
Real Estate assets can be readily tokenized in the form of NFTs and traded on online commerce platforms. Participate in digital economies with your land or properties.
06.
Fashion Industry
Convert artifacts or fashion collectibles into NFTs and boost the value of your goods. Stir up the fashion world with exclusive tokens for trading and purchase.
07.
Videos
Historic videos and exclusive moments captured on camera can be turned into NFTs that preserve their value and allow you to monetize them as prized possessions online.
08.
Photography
Love photography? Convert your photos into NFTs and preserve their ownership alongside making them digitally purchasable in online marketplaces. One of the best ways to protect copyrights.
09.
Auction
A collection of NFTs can be readily sold in the form of an auction where participating entities bid on their favorite NFTs just like a real auction house.
10.
Cryptopunks
Cryptopunks are NFT collectibles hosted on the Ethereum blockchain that have recently gained immense popularity. Trade, collect or sell crypto punks with NFT services today.
Testimonials
Don't go by our words. Refer to what our clients are saying about our services. See how we're changing the NFT game for businesses!
While other developers I've worked with tend to over promise and under deliver, Codezeros is reliable. Project results exceeded expectations. Codezeros provides high-quality service for a reasonable price. They stand out compared to competitors based on their time management and ability to deliver. The team collaborated closely with their partners, resulting in an ongoing partnership.
The most impressive thing about the company is that they treated our project like their own. Codezeros' efforts were met with positive acclaim across the board. The team is proactive, knowledgeable, and has excellent project management acumen.
FAQs
NFT as a subject never runs out of questions. We have you covered with some of the most common questions answered below.
An NFT is a Non-fungible Token or a digital asset that represents a real-life entity of value. This could be anything from a book, a song, or even a legal agreement. This token is unique, immutable, and has a single copy of its own with blockchain-enabled verifiability.
Businesses can get NFT developers for hire for driving sales, offer loyalty points to customers, or enable NFT trade which is growing at an exponential scale. You don't need to be a technopreneur to enter the NFT industry, all kinds of businesses can build a revenue model around NFTs.
Logically, NFTs can't be destroyed as they're preserved on blockchain networks that offer immutability. The proof of ownership of an NFT and its digital copy continue to exist on a blockchain network without harm from external parties.
The value of an NFT is interpreted by its rarity, demand, and the entity it represents. A valuable NFT would usually be something that has real-world value. Ex-Twitter CEO recently converted his first-ever tweet into an NFT as it is a valuable collectible.
We can quote the price of our services after knowing your idea and business plan in detail. Our developers are equipped to undertake projects of any size or complexity, hence, we encourage you to discuss your key needs with us so that we can give you a reasonable price quote.